FoolProof Eviction Action Plan
Details

Written by

The FoolProof Team

Category: Articles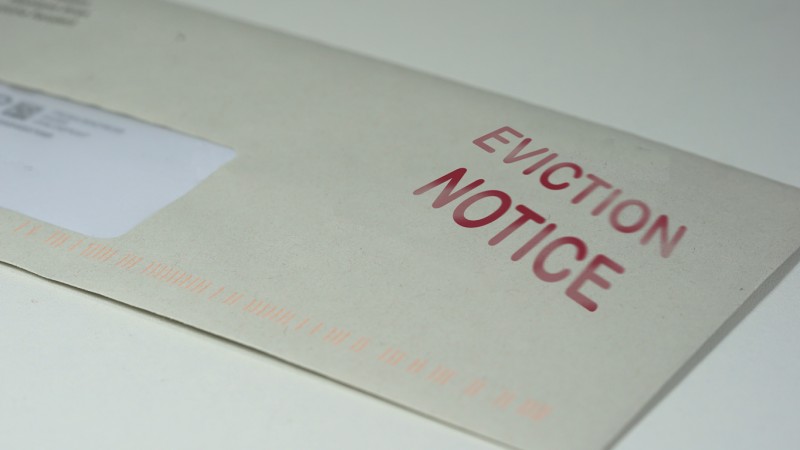 If your landlord wants to evict you, legally they can't just lock you out. Every state has laws that a landlord must follow in order to evict a tenant. To start the eviction process, the landlord must serve the tenant with a written eviction notice. The notice must state the rental agreement violation and how long you have to fix the violation.
If you receive an eviction notice, slow down. You have time.
If you receive an eviction notice, slow down. You have time.
Do not move.

As a tenant, you have rights and you can fight the eviction in court. Learn about your rights.

List the violation and the date it has to be fixed.

If you are willing to fix the violation and can do so by the specified date, then you should fix it. Examples of fixable violations include non payment of rent, no-pet clause, or excessive noise. You can probably stop at this step, if you fix the violation.

If you can't fix the violation or are unwilling to fix it, then your landlord can file a lawsuit to evict you.

Open your mail.

You will be informed, by mail, of the date, time, and location of the eviction hearing.

Use the time before the court date to prepare.

Get legal help.

While you can represent yourself at the hearing, it may be helpful to get some legal advice or have some one represent you. Even if money is short, there may by free or low cost legal services available. Here's how to find help.

Prepare for court.

Collect the following information. Prepare your explanation.

Your rental agreement or lease. Know what it says pertaining to the stated violation.
All documentation received from the landlord. Document any interaction with the landlord with date, time, and what the interaction was about.
Gather proof of rent payments such as receipts, cancelled checks, statements.
Take date-stamped pictures to prove the condition of the property.
Documentation of recent financial struggles, if applicable.

If needed, find rent or housing assistance.

Don't wait until after the eviction hearing to find help or another place to live. Here's how to find help.

Move

If you were ordered to leave the rental property, move out before the court specified eviction date. Otherwise, you might lose your property or find it on the curb.