Work-at-Home Schemes Target Your Hard-Earned Dollars
Details

Written by

Remar Sutton

Category: Articles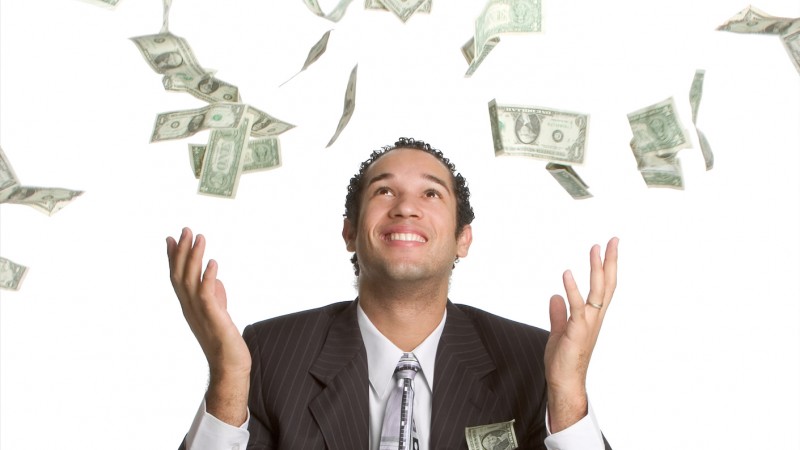 "Earn $500 to $1000 weekly in your spare time!" or "Earn $150 an hour on your home computer!"
Have you seen ads like these? Tempting "come-ons" for work-at-home "businesses" are everywhere.
Never trust appearance, always check out the company offering a business opportunity thoroughly.
For years, they've appeared on utility poles, in classified ads in newspapers, magazines, and freebie papers, and in direct mail flyers. Now they are showing up in web ads and spam emails. Who wouldn't want to make a nice chunk of change for just a little work in their spare time? Have you been tempted?
Thousands of promoters of work-at-home schemes hope that you will be tempted—and that you will "act now" to send them a "few dollars" to find out more. But as the Federal Trade Commission (FTC) warns consumers, the only sure cash in these deals is usually the fees that consumers send to the promoters. The vast majority of work-at-home schemes promoted by such ads are misleading and most are also fraudulent.
In early 2005, this fact was again confirmed by Operation Biz Opp Flop, an enforcement sweep carried out by the FTC, the Department of Justice, US Postal Inspection Service and 14 state law enforcement agencies. The agencies took action against more than 200 operations that were defrauding consumers. In 2010, the FTC and other federal and state law enforcement agencies launched Operation Bottom Dollar, taking action against operators of deceptive and illegal job and money-making scams. Fraudulent work-at-home offers and business opportunities consistently make the Top Ten in consumer complaints and losses registered with the FTC.
While many people do make extra cash working part-time from home, they usually work in fields in which they have experience (whether it's offering a professional service or creating a product) and they work hard at the job. Make money fast schemes typically suggest that you need neither skill, experience or time to make big bucks. You can protect yourself from questionable offers by knowing the most common schemes and knowing what questions to ask of any business opportunity and what cautionary flags to look for.
Not-So-Golden Oldies—and Modern Variations
Many popular work-at-home schemes have been around for decades. Here's a quick overview of several and the problem with their promises.
Envelope stuffing. The ads promise anywhere from $1, $2, to $5 per envelope stuffed. All you have to do is send them a small fee for instructions on how to do this. Some may want to sell you the supplies. In most cases, after you've sent in your fee, all you receive from the promoter is instructions on how to place your own classified ads soliciting new victims. Doing so could cost you hundreds for advertising and materials and could open you to prosecution for fraud. Even if you get a list of businesses from which to solicit envelope stuffing, in actuality, businesses that outsource envelope stuffing usually contract the service from established companies using highly mechanized equipment and advanced techniques, according to the U.S. Postal Inspection Service. "Type at home" ads usually offer a similar scheme.

Email processing. In many cases the ads, often web-ads, touting this "opportunity" are simply variants on the envelope stuffing scam. For your "fee" you get materials telling you how to place similar ads and run the same scheme.

Assembly work or craft work. The sales pitch is that you will purchase the materials and assemble items such as toys, refrigerator magnets, or clothing items for the company, which will then buy them from you at a good price. Often you are required to purchase hundreds or even thousands of dollars of materials and sometimes equipment such as sewing machines. In some cases, you may sign up and pay for materials and never receive them or a refund. In other instances, you assemble the items but the company rejects them because your work doesn't meet their "quality standards." The catch is that no work meets their standards.

Medical billing. Answering one of these ads usually brings a high-pressure sales pitch to invest in a medical billing center or an invitation to attend a seminar where you can learn to set such a center up. The promoters may claim that many physician's offices aren't able to process their medical insurance claims electronically or that they wish to outsource this service. Both claims are false: most medical practices do process medical billing/insurance claims electronically and if they outsource the service they do so to established firms, not to individual contractors. The offers usually promise all sorts of support, including pre-qualified medical practices that need your services, central computers to which you will connect your home PC, and all sorts of software support and training. The asking price for starting up such a business ranges from $2000 to $8000 according to the FTC. Even if you get useful materials (often the software is outdated, not the required type, or equivalent to what could be bought in a computer store for under $100), most people are unable to effectively market and establish a medical billing business, much less recover any of their investment.
Is There Any Silver in These Offers?
The huge bulletin board that is the World Wide Web has made it easier for scammers to create web businesses, ads and websites that take advantage of some legitimate opportunities. But at best, the fraudulent or borderline promoters greatly exaggerate the money you can earn and the time you must invest; at worst, they take your money and/or time and deliver nothing. Many industry experts estimate that in the following three areas there are more scam "businesses" than legitimate ones and advise that you research any business very carefully before signing up.
A tip: Identity thieves have learned that such sites also provide another way to harvest personal information. We recommend that you never register with any company offering such services, no matter how legitimate it appears, that wants your social security number, mother's maiden name, bank account info or other such personal information.
Paid Surveys. The sales pitch is that you fill in surveys online for the business or participate in off-line surveys or focus groups and get paid; all you have to do is send the company a registration fee and you'll get hundreds of survey offers.

What you usually get for your money is a list of contacts for companies that are said to compensate users for taking surveys; if you've hit a scam promoter, you may get nothing for your money. Even if the company contacts or website listings are accurate, you must then register with each marketing company that uses paid surveys, filling in a personal profile, and if/when you fit the need for a survey you may receive one. Depending on your "demographic" profile you may get almost no surveys or quite a few.

You also will not typically make hundreds by filling in surveys. Many companies may simply enter you in a contest to win about $50; others may offer a dollar or two or coupons. Occasionally, firms might pay more for more extended surveys or off-line focus groups. Participants in paid survey offers suggest that you have to spend a good bit of time, registering with many companies and filling out lots of surveys to make very modest money.

If the potential pennies—not big bucks—appeal, there are legitimate free paid survey directories. But check everything out—particularly the privacy policies—and don't give out personal information.

Mystery shoppers. The sales pitch is that you have fun shopping and get reimbursed for the merchandise and paid for your time. While some marketing firms for larger businesses and retailers do employ mystery shoppers, the need and reward is greatly exaggerated by the vast majority of promoters placing classified print ads and web-ads. Like paid surveys, most promoters don't actually offer the work, but send you a list of market research firms that may employ mystery shoppers. Like the paid surveys, at best you must do a lot of work to register with many companies, which may or may not use you. At worst you have sent money to a rip-off artist who provides nothing of value for your money and may be "phishing" for your personal information. Again, almost all the ads are misleading in the amount of money they suggest you can earn. Although we found only anecdotal evidence, many people who register as mystery shoppers appear to be used infrequently, if at all.

Get paid to read email or ads. The sales pitch is that you sign up with such services (often called GPR or PTR) and for just reading the emails they send you or looking at the web ads, they will pay you money. There are some services out there that do pay, but the money is tiny: $0.01 to $0.05 per email or ad. Some offer $5 to $10 for you to sign up. Legitimate services do not ask you to pay them.

Again you must register and will be asked for personal information. Legitimate firms pay what they owe you into a PayPal account or send you a check. (If they offer direct deposit, decline because scammers use these ads to fraudulently "phish" for your personal financial information in order to steal.) Get Paid forums, however, are full of reports of PTR websites that never pay, that go out of business, or that cause other problems.
Recognizing the Caution Flags in Work-at-Home Offers
Whatever the specific work-at-home offer, the fraudulent or borderline offers all share some common traits. If you see any of these "promises" in an ad or promotion, recognize them as warning signs: Danger to your wallet ahead.
Earn big money with little time or effort.
No experience required.
There's a huge need for the product or service. No selling required.
Act today! Don't miss this opportunity—it ends soon.
Other people like you have made fortunes. You can share their success.
We're sharing this exciting information with only a few lucky people. (You may see this particularly in a direct mail flyer or email message.)
Testimonials offered by persons you can't identify or contact.
Pay is commissions only; not salary.
If you start to check out a web company or offer, there are other warning signs to look for.
Can you identify the company sponsoring the ad and behind the website? If you can not locate a company name, street address (not a P.O. box), and phone number and double check those with an independent resource, then leave them be.

What is the website's privacy policy. How do they say they will use your information? Many sites that appear to be legitimate companies offer only brief or very vague privacy policies; some have none.
A tip: Remember that the con artist's best weapon is appearing legitimate and believable. Many scam websites appear polished and professional. Never trust appearance, always check out the company offering a business opportunity thoroughly.
Tips for Checking Out Any Business Opportunity
If you're considering a work at home offer that appears legitimate, the FTC suggests that you get satisfactory answers in writing to the following questions before you send money.
Who will pay me?
When will I get my first pay check?
Will I be paid a salary or will my pay be based on commission?
What tasks will I have to perform?
What is the total cost of the program, including supplies, equipment and fees or any sort? What will I get for my money?
In addition, the FTC suggests that you check out the company with the Better Business Bureau and your local consumer protection agencies and state Attorney General's office.
If the business opportunity calls for an intensive investment of money for fees, equipment (such as vending machines, pay phone leases) or a franchise, then you will want to check the business out extensively. The FTC's Bogus Business Opportunities provides tips on how to do that.
For More Information
Work-at-home and other business opportunity scams have become so prevalent that the FTC provides informative articles for consumers: Business Opportunity Scams.