The Money is Free, But It'll Cost You – Huh?
Details

Written by

Tracy Scott

Category: Articles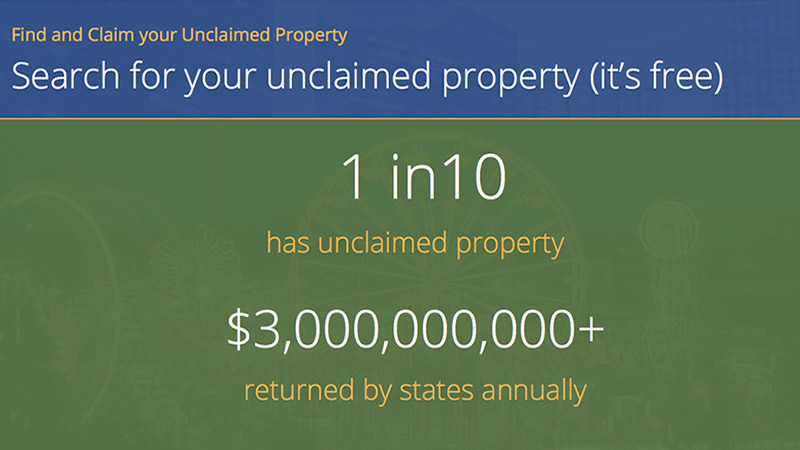 This recent email caught my attention.
---
From: Glenda Smith This email address is being protected from spambots. You need JavaScript enabled to view it.
Sent: Thursday, January 30, 2020, 8:56 PM
To: Tracy Scott
Subject: Free Money Is Waiting for You
Scammers know that the truth is powerful. The unclaimed money scam is no different.
Hey Tracy!
Did you know there's a 90% chance you're owed money? Yes, that's right. Over 400 billion dollars in unclaimed money (and property) is waiting for their rightful owners to claim it.
This is not a scam. We work with the state and federal agencies to help people like you reunite with their cash or property. Even Oprah talked about this on one of her television shows.
Just give me a call at 1-809-555-3451. I can help you get your hands on that cash ASAP!
Happy Thursday,
Glenda Smith
Claims Specialist / Free State Money
---
I grabbed my phone and began dialing the number faster than you can say "billion". After my chat with Glenda and a bit of online investigation, I learned that I indeed had free money waiting for me to claim. But, I wasn't interested in Glenda's "help". Here's why:
Scammers know that the truth is powerful. That might explain why you'll find at least a fragment of it in their tactics to steal money from unsuspecting victims. The unclaimed money scam is no different.
Whether notified via email, text, phone call, or U.S. mail, the scammer is hoping you'll trust her long enough to separate you from your wallet. It might start with the fraudster convincing you that most people have unknowingly abandoned money at some time in their lives. For example, if you've ever moved, with or without leaving a forwarding address, you might have left money behind.
Examples might include:
Apartment, utility, or other company security deposits
Cash in checking or savings accounts
Refund checks from retailers or service companies
Uncashed money orders or payroll checks
Once convinced of the possibilities, scammers like Glenda go in for the kill.
Glenda (Free State Money): Wow, Tracy! I'm looking at your last name, first initial, and dollar amount right now. Unfortunately, we can't release that information to you just yet. We charge a small finder's fee of $XX before we can check any further. We can't guarantee it's you. But, I bet it is. We need your social security number and payment to get started.
Somehow, the money that Glenda convinced me was rightfully mine was no longer free. And, now she was stating that I may not have any money waiting for me after all.
Unclaimed Money and Property Scams
Free State Money (not their real name) works like many other unclaimed money and property scams. They conveniently fail to mention that a couple of mouse clicks would reveal the money that's available through a variety of legitimate sources, at no cost.
By law, financial institutions and other companies are required to turn money or property over to the state if they are unable to contact the owner or if the account goes dormant. If you want to find and claim money or property that belongs to you, then your first stop should be The National Association of Unclaimed Property Administrators. Their website provides resources to search your state's government websites at no cost.
The definition of free hasn't changed, at least not for those who approach these kinds of offers with a dose of healthy skepticism.