Watch Out for These Medicare Scams
Details

Written by

Remar Sutton

Category: Articles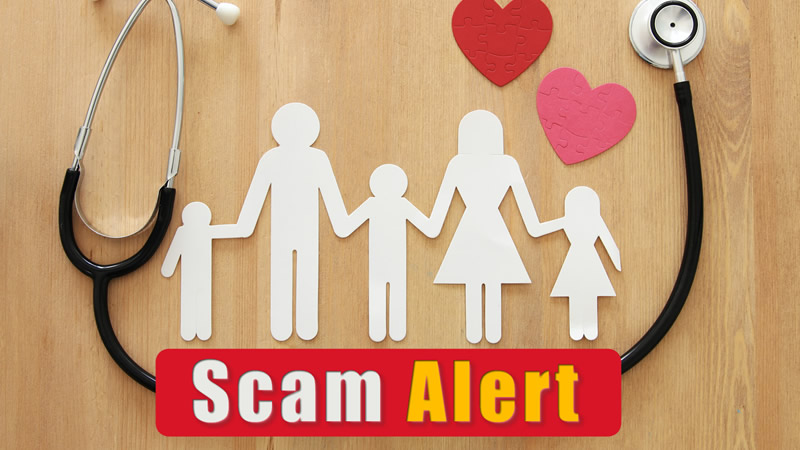 Over the last year, new Medicare cards have been sent out. These new cards now have a unique ID consisting of random numbers instead of Social Security Numbers. As a result, there has been a rise in scams as scammers try to steal these new numbers. In addition, Medicare scams increase during open enrollment which begins on October 15th and runs to December 7th.
New Medicare scams appear frequently as well as twists on existing scams. So don't let down your guard.
These scams are a concern because theft of your Medicare and medical insurance information can result in medical identity theft. Medical identity theft can impact your treatment, insurance and payment records, and credit report. Learn more about medical identity theft from the FTC.
Here are some of the most recent scams.
Free DNA Testing
The scammers are offering DNA or genetic testing that is free because Medicare will pay for it. You will seldom receive results since it is a ploy to collect Medicare numbers. This scam takes many forms such as flyers through the mail or email, a booth at a health fair, or a phone call that your doctor ordered it,; they may even send you a test kit. Similar scams include offers for health screenings or specific treatments.
What should you do? Be very cautious. Don't give anyone your Medicare number for "free" or other services. Check with your doctor to see if it was ordered. Determine if you need genetic or other screening tests by discussing it with your doctor.
Robocalls
The scammers spoof the caller ID on your phone by using the number of a government agency or healthcare provider. Their objective is to get you to answer the phone. Once you answer the phone, they will try to get you to give them your Medicare number for bogus reasons, such as "activate" your card, replace the card because it has an error or replace your paper card with a plastic one.
What should you do? Just hang up. Medicare cards do not need to be activated and there are no plastic Medicare cards.
The FCC article, Older Americans and Medicare Card Scams, has more information and includes audio snippets from actual calls.
Free Medical Equipment
In this scam, you receive a phone call informing you that you qualify for a back brace, a knee brace or other durable medical equipment (DME) that won't cost you anything as it will be paid by Medicare.
What should you do? Just hang up. If you are delivered unsolicited DME, don't accept it. Call 1-800-MEDICARE (1-800-633-4227) to report the call or delivery.
The BBB scam alert, Beware of the Medicare Back Brace Scam, has more information.
Tips for Protection
If you or a family member have Medicare, it is important that you protect your Medicare number and your personal information.
Protect yourself and your card with these tips.
Only provide your Medicare number to your doctors and pharmacists, insurers and health agencies that work with Medicare.

Hang up immediately if you receive an unsolicited call from someone asking for your Medicare number, social security number, or personal information. Medicare will never make an unsolicited call to you and ask for your personal information.

Caller ID information can be spoofed so that it looks like the call is coming from Medicare or other medical provider. If they are asking for personal information and are legitimate, they will understand if you call them back to provide it.

Don't believe someone is a Medicare employee just because they know some information about you.

Check your Medicare statements to make sure you received the services listed or for errors.

Report anything suspicious to Medicare at 1-800-MEDICARE (1-800-633-4227).
Medicare provides resources to help you report fraud and abuse. This section on the Medicare.gov site has tips for preventing fraud and for spotting fraud. Your Medicare & You handbook also has a section on protecting yourself from fraud.
New Medicare scams appear frequently as well as twists on existing scams. So don't let down your guard.