Watch Out for These Latest Twists on Senior Scams
Details

Written by

Remar Sutton

Category: Articles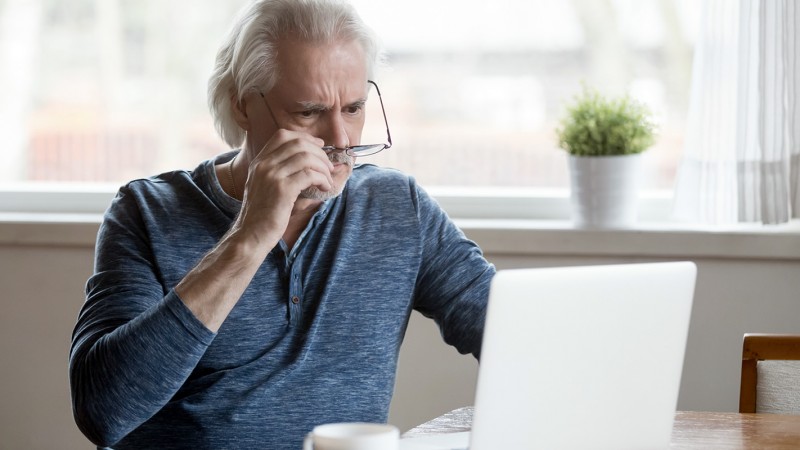 Scammers love to target senior citizens. Some seniors are good targets because they are trusting, uncomfortable with technology, and usually answer the phone rather than let a call go to voicemail. Once they become a scam victim, they tend to be too embarrassed to let anyone know or to get help.
There are many scams targeting seniors, but here are the top ones to look for!
By taking advantage of technology, scammers frequently modify their ploys to get the most money and information without a lot of work. There are many scams targeting seniors, but here are the top ones to look for!
Free DNA Kits from Medicare
The scam:
Callers claiming to be from Medicare are offering DNA testing kits. They state that they need your Medicare number, social security number, insurance information, and other personal information in order to provide the kit. The scammers will then use the information to commit Medicare or insurance fraud. A twist to this is that scammers claim Medicare will cover the cost of DNA testing.
Why it's a scam:
Medicare does not provide DNA testing kits and will only pay for DNA testing in limited cases of patients with advanced cancer.
What should you do:
Hang up. Don't give out your social security and Medicare numbers. Don't provide your insurance information.
Social Security Spoofing Calls
The scam:
Callers claiming to be from the Social Security Administration (SSA) are using a variety of false scenarios or threats to obtain personal information or money (paid by gift or prepaid debit cards). Scammers typically spoof the caller ID phone number. They have used the numbers of the Social Security Advisory Board, the SSA's national customer service phone number, and the SSA Fraud Hotline number.
Why it's a scam:
Social Security Administration and SSA Office of the Inspector General employees will only contact you by phone if you have ongoing business with them. They use US mail to initiate contact with you. They never threaten you with arrest or legal action if you don't provide the information or money.
What you should do:
Hang up. Don't give out any personal or financial information. Report the details to SSA using the information on this page. If you need to contact the SSA, use the contact information on this page.
Grandparent Scam
The scam:
This scam has been around for years, but continues to evolve. The caller poses as a grandchild or other young relative who needs money immediately to solve a financial problem. They request the money be sent by Western Union, MoneyGram, wire transfer, or gift card. The new twist is requesting that the cash be sent by mail. In some instances very specific instructions are given about how to send the cash. The cash is to be put in several envelopes and placed between the pages of a magazine. Then the magazine is to be sent using various carriers including UPS, FedEx, and the U.S. Postal Service.
What you should do:
Take your time to check such calls out. Call the grandchild or relative back using their correct phone number and verify where they are. If you can't reach them, call their parents (even if they asked you not to) or another relative and find out where they are.
Tips for Recognizing and Avoiding Scams
Scammers can contact you a few different ways. If they call you and you don't recognize the phone number, don't answer it. They can also reach you via email, so be sure to use spam and junk filters with your email accounts and delete any scam emails that get through. Lastly, scammers do try to get through to you by mail, so throw away any suspicious letters that come by mail. If you think a call, email or letter might be legitimate, use a reputable source to get the appropriate contact information. Never use the information provided in the original contact.
These red flags can indicate a call or other contact is a scam:
Offers of free money or fast cash out of the blue
Pressure to act quickly; scammers don't want to give you time to think
If the offer seems too good to be true, then it probably is
Protect yourself with these tips:
Take your time and do your research; always check out an offer or business using reputable sources

Never give anyone who contacts you your private information such as social security number, financial account numbers, birth date, and address; even if you made the contact, ask why they need the information and how they will protect it before giving it to them

Don't believe caller ID because scammers can easily make it show a different name or number

Know who you are providing information or sending money to; if you don't know them, don't give it

Put your phone numbers on the Do Not Call list; this won't stop all calls but it will reduce them

Block unwanted calls on your mobile, Voice over Internet Protocol (VoIP), and landline phones using these tips from the FTC
For more tips, check out the Con Artist's Playbook from AARP.
For More Information
These are just a few of the scams that target seniors. The following resources provide more information about specific scams, how to avoid them, and where to find help if needed.