Is Your Data Safer One Year After the Equifax Breach?
Details

Written by

Drew Guthrie

Category: Articles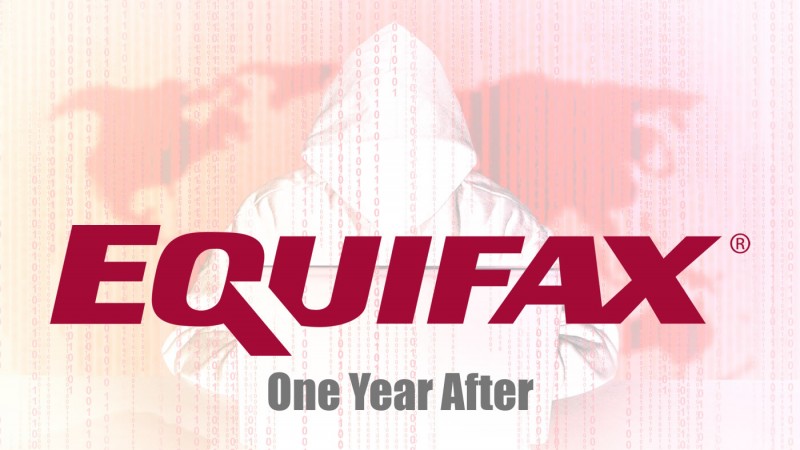 On September 7, 2017 Equifax announced that the data of 143 million U.S. consumers that it had collected had been beached. The number impacted was later updated to 148 million. The theft included social security numbers, birth dates, credit card numbers, driver's license numbers, tax IDs, and other information. The theft raised the threat of identity theft for those affected. The stolen information can be used for existing account fraud, new account fraud, tax refund fraud, social security benefits fraud, health care/medical fraud, phishing scams and other fraudulent activities.
Even though this was one of the largest breaches in history, little has changed.
Even though this was one of the largest breaches in history, little has changed. Consumers still need to take steps to protect their personal and financial information. The following are just a few of the steps you can take. The Equifax Breach: One Year Later report has more steps for preventing ID theft online and off.
Consider placing a credit freeze and/or fraud alert on your file at each of the three credit-reporting agencies. As of September 21, 2018, a new federal law requires that credit freezes be free. The law also increases the length of an initial fraud alert from 90 days to 1 year. A credit freeze restricts access to your credit report and can prevent the opening of fraudulent accounts in your name. A fraud alert indicates to prospective lenders that they should take reasonable steps to verify your identity.

Monitor your credit reports. You may receive one free report from each of the three major credit reporting agencies once a year. Spread your requests out over the year. For example, request one every 4 months. Get the free reports at annualcreditreport.com. This allows you to verify that the information is correct and that there aren't any accounts that you didn't open.

Check your financial accounts regularly. This helps you to spot any incorrect charges or debits.

Take advantage of email and text message notifications of account activity and changes to account information. This can help you spot problems quickly.

Sign up for or check your "my social security" account. This allows you to check that your personal information is correct and prevent someone else claiming your benefits. Even if you aren't currently receiving benefits.

File your income tax returns as soon as possible. This can prevent someone from filing a false return in order to claim your refund.