Saving Money on Entertainment and Shopping
Details

Written by

Remar Sutton

Category: Articles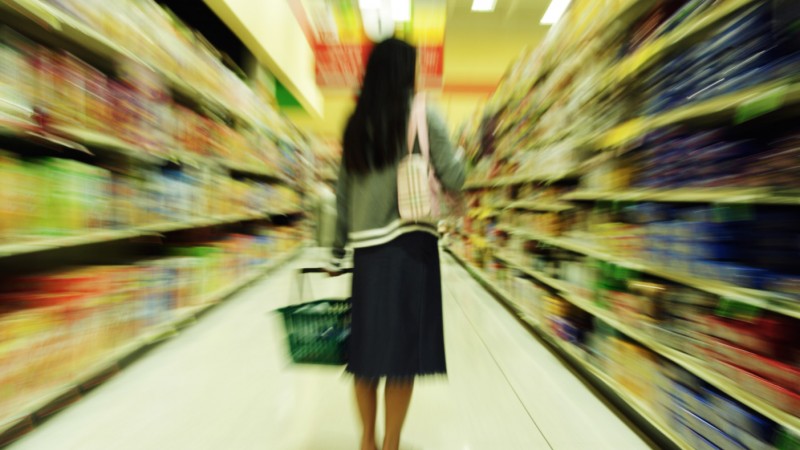 Depending on the time of the year, vacations, holiday shopping, and unexpected expenses can empty wallets. At times like this, you need some entertainment. But can you afford it? And you still have year-round shopping needs. What's the best way to save money? This report offers tips to help you enjoy good times and good shopping at reasonable and reduced costs.
This report offers tips to help you enjoy good times and good shopping at reasonable and reduced costs.
Saving on Entertainment
When the budget is tight, many people cut back on entertainment. But let the good times roll with these tips to save on books, DVDs, movie tickets, dining, and more.
Check out the library. Libraries loan more than just books these days. Many offer DVDs, CDs, audio books and even games.

Borrow from friends and family. Instead of renting a move or buying a book, borrow it. (Just be sure to return it.)

Check out specials, daily deals, discounts, and coupons offered online. There are many websites that offer daily deals or specials from local businesses. Some businesses have special offers for their followers on social media.

Use apps. There are numerous apps that can help you save money on entertainment and shopping. As with all apps, research it carefully before downloading to make sure you know what information it collects and who it reports it to.

Buy a discount book. In many areas of the country, discount books are available that have coupons for dining, shopping, attractions, movies, and more. Many are sold as fundraisers; others are available directly and typically cost $25 to $40. FoolProof tip: Before buying, make sure that the coupons are ones that you'll use. Some movie theater chains also offer discount ticket booklets as do some restaurants.

Check out your membership benefits. Many of us have memberships in one or more organizations that offer various discounts as a member benefit. For example, AAA offers discounts on various movie tickets, attraction tickets, sports & recreation, shopping, dining, and more.

Go to a movie matinee. Most movie theaters charge less (as much as 50%) for tickets for afternoon showings.

Host movie night. Instead of going to the movies, invite friends over to watch.

Attend low-cost or free sporting events. Many high school and college sporting events have low-cost or no cost tickets. In winter, basketball might be prohibitively expensive at a nearby university, for instance, but a local high school would love to have you in the audience. Also consider sports events that tend to draw smaller crowds such as volleyball, track and field, wrestling, and swimming.
Saving on Entertaining Family and Friends
Do you like to entertain? Here are some tips to help keep the cost down and the enjoyment up.
Host a potluck party. Instead of providing the entire meal, have everyone bring a dish to share. You can provide the main dish and incidentals such as drinks, salad, rolls, dessert or have the others bring one of these items as well.

Host a wine tasting and fondue party. Have each guest bring a favorite wine to share. You can provide the rest, such as the fondue courses and salad.

Host an open house. Spread out over a couple of hours, an open house enables you to invite more people than you could for a sit down meal. Serve drinks and hors d'oeuvres.

Host dessert night. Instead of preparing a full dinner, invite guests over for coffee and dessert. There are a wide range of options for this type of party. For example, the guests can help prepare the desserts such as sundaes, decorate cookies, or dip chocolates and then eat their creations. Another option is to have each guest bring their favorite dessert to share.
Saving on Gift Purchases – Online and Offline
Throughout the year, you may still need to purchase a gift for a birthday, anniversary, or other celebration. You also have to purchase ongoing necessities. Here are some tips to help you make sure you get the best deal when shopping locally and online.
Know the full or "list" price. In order to know if a sales price is a good deal, you need to know what the regular price is. Check the fine print in an ad. You want to know what the starting price was for the stated reduction. For example, some ads may list the suggested retail price as the starting price, even though the store was selling the item at a lower price. Manufacturers' sites and price comparison sites (such as Shopzilla.com or bizrate.com) offer places to start checking. If you have some favorite stores, you might want to sign up for their e-alerts for sales—just be careful about what personal information registration requires.

Do your homework before buying. Before you shop, check the makes and models that are available for the item you want. Look for reviews or ratings for the product and manufacturer. Buying a poorly made product is no bargain no matter how low the price. (For electronics and computer reviews, we like cnet.com and consumersearch.com. For appliances, services, and autos Consumer Reports is a good place to start.)

Compare total costs. When comparing prices between websites, between stores, or between online and offline, make sure you include all costs. For example, when you're shopping in a store, the total cost includes sales tax. Total cost when shopping online may include sales tax, shipping & handling, and other fees. Online, high shipping and handling fees can wipe out any savings. When shopping offline, consider the cost of your time, travel, and parking.

Create a shopping list and stick to it. By sticking to your shopping list, you'll avoid impulse buys that can add up quickly.

Create a budget and stick to it. When purchasing presents for multiple people, decide what you want to spend on each person. Stick to your budget, keeping track of what you've spent. If you're only buying one item, determine the maximum amount you want to spend and stick to it.

Beware of "strings." Look for the "strings" attached to sales promotions. Strings are meant to catch and reel you in. For example, "buy one, get one free" – do you really need two? Or "get 10% off a $50 purchase" – did you plan to spend $50? Or do you have to buy a specific product to get the discount?